J A M E S F U H R M A N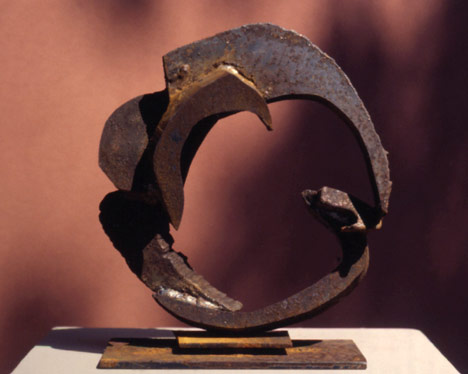 Full Light at the Summer Solstice,
2000
Welded steel, 11 1/2 x 9 x 3 1/2".
(00-2030).
One of a set of three works.
The
Circles of Holding
series evolved from calligraphic drawings
(Works on Paper).
They express the Japanese
enso
circle form representing fullness and emptiness, a sense of completion, a sense of embracing.
---