The Traditional and the Contemporary

The Indoors and the Outdoors

Bill Cochrane – Susan Hall

James Cochrane Real Estate   http://www.cochraneinc.com

610-469-6100
The 1867 one-room Lincoln School was first converted to a residence in 1962. A complete renovation with a 3000 square foot contemporary addition was built in 1998. The changes preserve and respect the tradition of the original building. 
It sits on two lots (3.7 acres)  adjoining a 30 acre nature preserve.  A 2.2 acre building lot is included for potential expansion–swimming pool or guest cottage or future development. There is a glass-walled, heated, artist's studio/workshop. Repainted and refurbished in 2017, it is 'move-in-ready'. Could be good 'weekender' for city dwellers.  Price is $687,000. 
Designed by an artist as a gift to his wife, it has a sense of openness, generosity and a profound connection to the natural surroundings.  
The house has a calmness, a quiet, a sureness. It is a site specific sculpture to live in. 
VIDEOS:     "Rooms with Views"     "A Dynamic Landscape"    
DESCRIPTIONS:
Additional Images
Interior      Exterior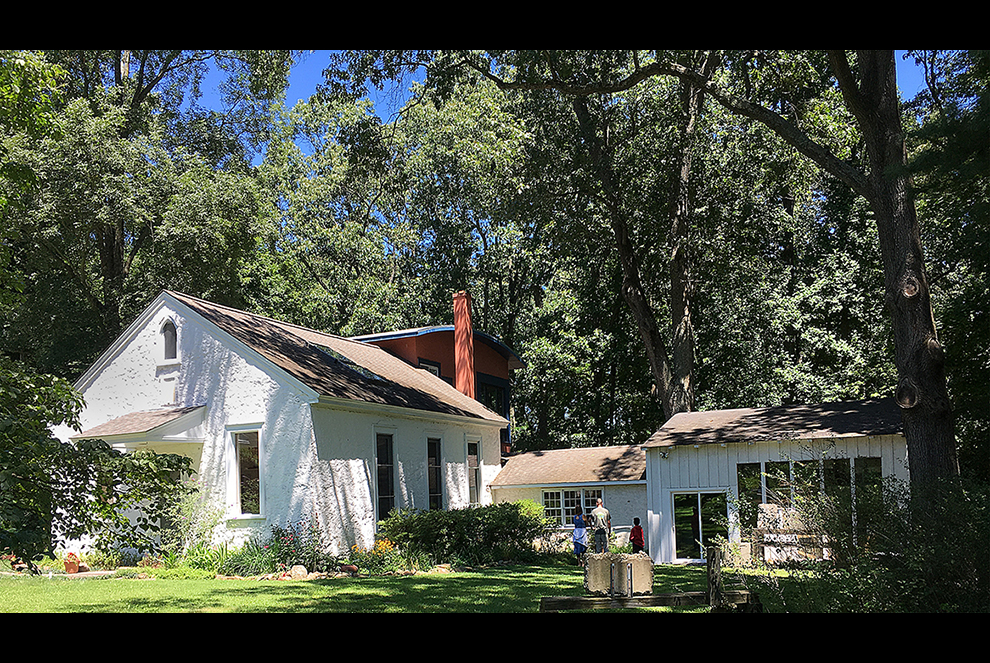 If you know this house and would like to add to a COMMENTS section for publication, please send your thoughts by email to Contact: James Fuhrman 
If you have interest or questions about purchasing this property please contact at House Inquiries