J A M E S F U H R M A N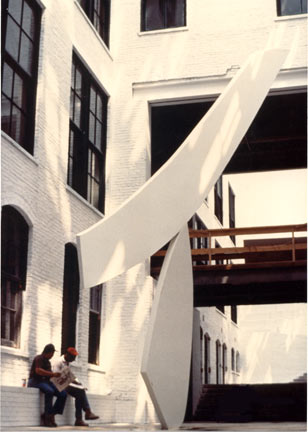 SwoopI, 1989
Painted steel, 24 x 10 x 4'
P and A Development Corporation
Broad Street, Philadelphia, PA

This 2 ton work is installed in a 7 story atrium building that is an adaptive reuse of a former factory converted to offices. The curves and shapes are derived from my Graham technique dance drawings.

Its height gives meaning and definition to the space. The 'white' color in the white building creates an ephemeral presence that changes with the seasonal light changes.


---