J A M E S F U H R M A N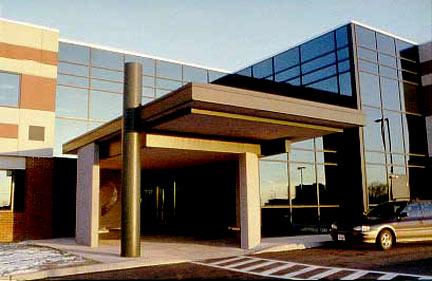 In Healing Mind and Body Enfold One Another, 1995-96
Omnimed Medical Center, Philadelphia Redevelopment Authority competition.
Stainless steel, concrete, construction materials; 25x35x35'.
Canopy/entranceway design; seating, lighting, inscription, sculpture.
Philadelphia. Pa.

In this space, I wanted to create a welcoming, holding, space. I used the calligraphic "enso" drawing (Works on Paper) as the 'plan' for the curving, enfolding walls. The canopy is based on the ideas of a tokonoma alcove or contemplative space in a Japanese house or temple with different construction systems at each of the four corners.

The canopy roof is stepped back in three layers. The entrance thus becomes a more quiet step or bridge from the glaring, open parking lot to the health care center.


---