J A M E S F U H R M A N
---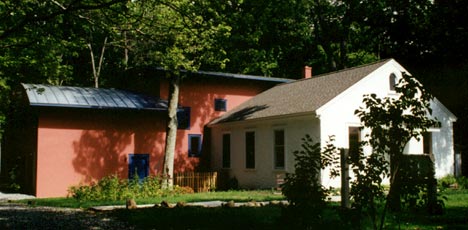 Denney/Fuhrman Residence, 1998
Front View.

The addition has two barrel roofs with galvinized steel, standing seam finishes. The eaves extend three feet, keeping the sense of the new building 'connected' to the ground and not dominating the original building.

The darker red and blue colors of the addition also help to emphasize the form of the original, historic Lincoln School House (1867).