JAMES FUHRMAN Contemplative Spaces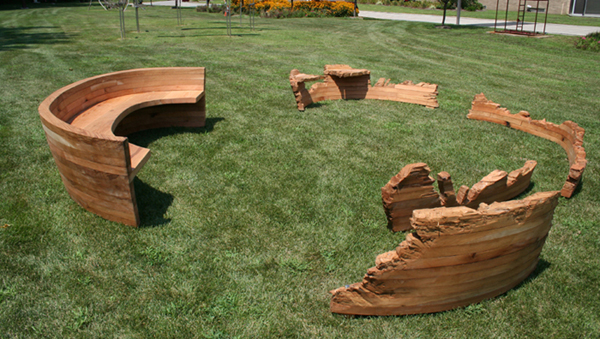 Suffering Passes. Having Suffered Never Passes
Oak, 30 x 180 x 180"
Burlington County College, 2006-07
Salisbury University, 2008
Michener Art Museum, 2008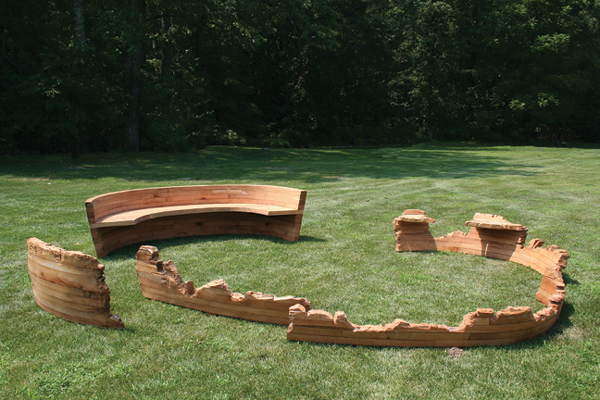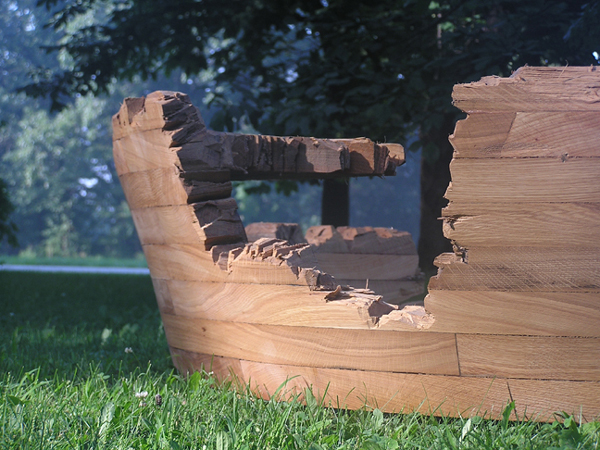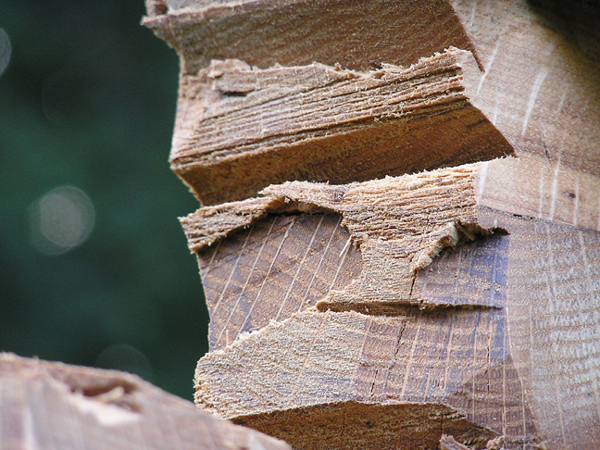 The sculpture is dedicated to those who mourn losses in war, genocide, and political terrorism. The piece is conceived from the point of view of the viewer…those who have suffered the loss.
This is one of five pieces originally proposed to honor the "desaparecidos" in Buenos Aires, Argentina. Its meaning has expanded to embrace the more specific contemporary losses from 9/11 and the Iraq war.
The installation is both commemorative and unifying. It consists of one complete bench and five sharply cut fragments of benches sited in a 15 foot concentric, yet open, oval. The contrasting elements -one whole and complete, the others torn and ripped are testimony of the sudden loss experienced by the survivors.
Simultaneously the bench and fragments have a curving, enveloping form. The shapes bring the viewers together facing one another so that they can find strength from one another. They curve inward --to encourage interaction, among the people, to have them 'join' together. Places to sit among them are "missing", "disappeared", to honor those who are not there and to acknowledge their missing voices.
In form and shape, the benches are a series of three dimensional, gestural strokes, as if from the ink of a calligraphy brush in the Japanese enso circle form. The strokes enwrap each other like an embrace and hold the viewers within them. The circle form suggests both emptiness and completion.